Elektrode Rods Production Line
Produkt Detail
Produkt Tags
Elektryske welding rod produksje line rige hat avansearre produksje technology, produkt kwaliteit is stabyl en hege produksje effisjinsje, hege snelheden, en meitsje de coating dikte uniformiteit, glêd, ticht, de foardielen fan stabile kwaliteit, ek kin meitsje de druk fan elektrodes coating, oerdracht , grinding kop slypjen sturt, printsjen, drogen en packing proses te realisearjen folsleine meganisaasje en automatisearring, sa't is op it stuit de grutte elektrodes produksje ûndernimming folle-leafde elektrodes apparaat.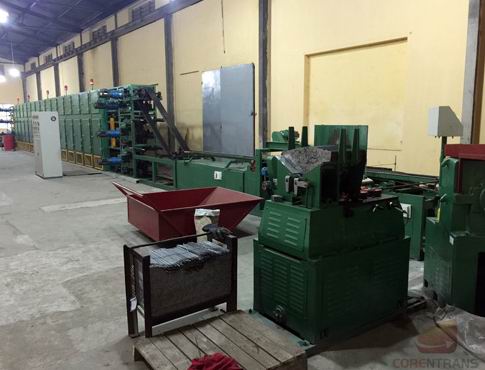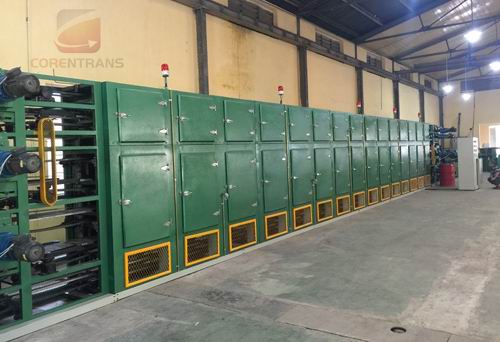 Proseduere foar it meitsjen fan welding elektrodes:
Draad tekenproses → Draadsnijproses → Flux-mingproses → Flux-coatingproses → Droechproses → Printproses → Ferpakkingsproses
Yntroduksje fan produkt operaasje stappen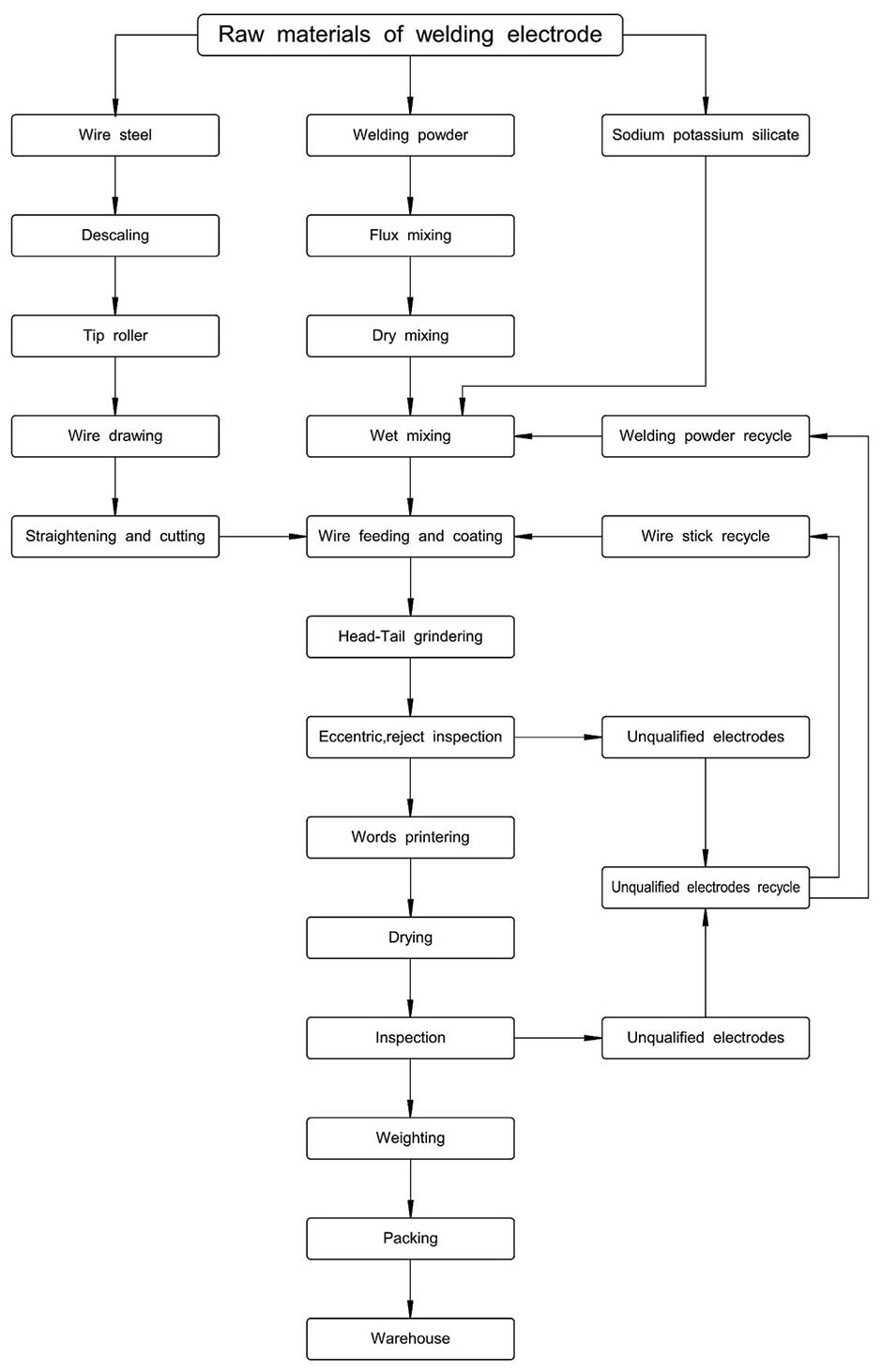 It produksjeproses fanwelding elektrodesbefettet benammen trije dielen:
Core ferwurking, Coating tariedingenElektrode Pressure Coating.
De ferskate welding elektroden mei poeder (erts, ferroalloys en gemyske produkten, ensfh) neffens it oanpart fan welding rod formule foar yngrediïnten, kinne wurde woegen hân of elektroanyske kompjûter kontrôle elektroanyske skaal foar automatyske weagjen.De yngrediïnten wurde droech mingd yn in mixer om it unifoarm te meitsjen, en dan stadichoan yn 'e passende hoemannichte wetterglês (as bynmiddel), roer yn in bepaalde viskositeit fan' e coating, kinne wurde stjoerd nei de parse-coating-masine om te drukken op 'e welding rod.
De welding rod parse coating masine is in mienskiplike apparatuer.It's rol is te mingen de wiete ferve parse coating út de welding kearn, en de welding rod clamping ein en de lead bôgen ein ferwurkjen, sadat de foarm fan 'e welding rod.
| | |
| --- | --- |
| Namme | Welding elektrodes produksje line |
| Funksje | Automatysk produksje foar elektrodes |
| Products | e6013, e7018 |
| Sertifisearring | CE, ISO9001 |
| Materiaal | lege koalstof stielen tried, galvanized tried of ribbed tried. |
| foltaazje | 380v/50HZ (as fersyk fan klanten) |
De elektrodesproduksjetechnology is folwoeksen, de formule is profesjoneel, it proses is poerbêst, de elektrodesbôgestabiliteit, hege smeltingsrate, slagferwidering.De elektrodes hat in stabile bôge, hege deposition rate, goede slag removal, hege weld sterkte, en poerbêst welding prestaasjes.
---
Foarige:
Straight Wire Drawing Machine
---